We Support Women and Their Families, Not Causes.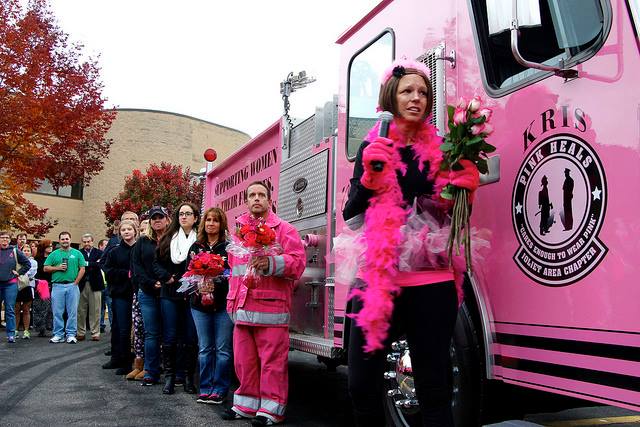 Our Mission
As the Pink Heals Joliet Area Chapter, we use the color Pink not for breast cancer but because it is the color of women! To us, it should not matter what type of illness she or her family has. We as a society have become such a caused based society, when the time has come that we all become people based. Our slogan and mission is simple.
Our Vision
Pink Heals is targeting people not diseases. Although our main focus is the fight against cancer, we are here to serve those in need, no matter the illness. We are setting the example by being a true non-profit. 100% of every single fundraised dollar stays right here in the community. We are all volunteers, even at the National level. We are truly a movement for the people by the people. We are providing an environment through the pink fire trucks that is about love and hope first and about money second. Our pink fire trucks and pink police cars inspire; they bring the feel of love and caring right to the doorsteps of those in need. We team up with the community's local police and fire departments, show up with lights and sirens, and deliver flowers, inspiration, support, love and sometimes financial help to those in need.
Pink Heals National Tour
"The Pink Heals Tour" and the "Cares Enough to Wear Pink" program is about our community, our family, our neighbors, and our leaders and how it will help bring us back together to focus on our own people now, rather than on promises that were never kept, opportunities that were lost, and things that might have been. Pink will heal as long as we do it in service to our women and what they mean to us in our communities, not just because they are sick or stricken with cancer. Because if we use illness as the sole motivation for action, once the sickness is gone, so is our cause for coming together."
Dave Graybill (Pink Heals Founder)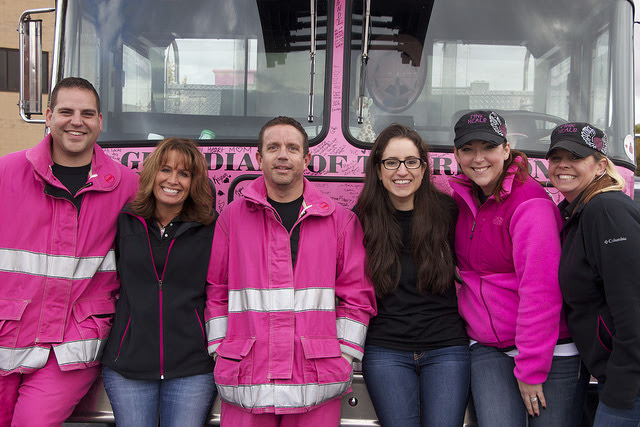 Our Story
Matt Fleck, a Joliet firefighter, and his wife Sandra, a market leader for Heartland Bank and Trust, were tired of writing checks to large organizations and not knowing where the money went. Sandra's sister and mother are both cancer survivors, and they witnessed firsthand how cancer can strike. Matt and Sandra wanted to give back to their local community, and they wanted to ensure the funds went to people who actually needed help. In 2012, the Pink Heals Tour made a stop in Joliet at their request. There were over 1,000 people in attendance for the first Pink Heals Event in Joliet. The event raised $12,000, and they were able to give the earnings to a local cancer treatment center.
In January 2013, Matt and Sandra formed the Joliet Area Chapter along with Casey and Angie Caldwell, Chris Baltz, Alyssa Cicero and Dawn Bluemke. We are grateful for their help along the way!
The last seven years have been amazing. We currently have 3 Pink Vehicles, ADDISON, TINA and KRIS.  The growth of our organization would not be possible without the help of our volunteers and the amazing community support. The start of our Annual Mother's Day Walk in 2015 has helped us continue our Mission…Spreading love, hope, hugs and support to those battling in our community. Thank you for your continued support! We could not do this without all of you!